Exquisite Customer Service
Smart Climate-Controlled Storage Units in Midvale, UT & Layton, UT
At Pro Storage Midvale and Layton, you'll find clean and ready-to-rent climate-controlled storage units available in various sizes. Climate-controlled storage units are perfect for those who have items that may be susceptible to temperature and humidity damage. Call your facility manager to learn more.
Our smart storage units are easily accessible and conveniently placed inside our fenced and gated facilities. Along with our premium facility features, we offer our tenants exceptional customer service. You can fill out the contact form, call, or visit your facility to speak with a facility manager or team member.
Choosing the Right Size Unit
Do you need help finding the perfect unit size? All you need is an idea of everything you intend to store and a few moments to spare. Simply enter the items into the calculator and be sure to include the quantity of each item. If you have additional questions, don't hesitate to get in touch with a storage expert!
Not sure what size storage unit you need? Use our online size guide to calculate the correct unit size you need to reserve.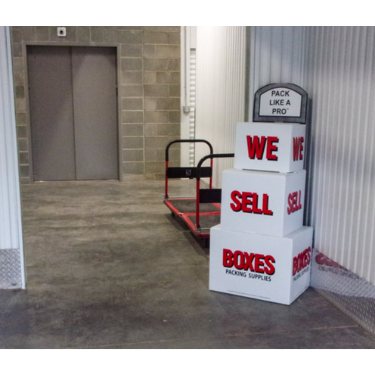 Smart,
Climate-Controlled, Storage Units
Start storing with Pro Storage Midvale and Pro Storage Layton in Midvale and Layton, UT. We offer climate-controlled storage units, video surveillance, professional service, and more. Rent your unit online and start storing with us today!
Check Out What Our Customers Are Saying
"
"
Pro storage's super power is their people. They helped me get into my unit quickly and accommodated my deadline even though it demanded more time on their end. Their units are clean and I fee safe when I'm there. Their convenient location right off the freeway made it easy for me to access my unit as often as possible. Thank you for your professional service!
"
"
Alan Sexton
on 04/24/2023
The location is in a good central location. They offer great rates compared to the other options in the area as well amazing prices on their units. They have 4 floors and 2 elevators with carts for you to use. Fees are reasonable and you have to use their lock instead of a traditional lock.
"
"
Jordan Wolf
on 03/01/2023
We had a 5 X 8 unit which did its purpose for us. The facility is clean. They keep the property snow plowed. If there is a lot of snow on the property and they are going to clear it off they will send you an email letting you know that the facility will be temporarily closed while they snow plow the property. The staff is great. We originally came here because of competitive prices and location. The staff is very friendly and very helpful even up to the day of move out. I would definitely recommend.