Check Out Our Online Specials!
Smart,
Climate-Controlled, Storage Units
Start storing with Pro Storage Midvale and Pro Storage Layton in Midvale and Layton, UT. We offer climate-controlled storage units, video surveillance, professional service, and more. Rent your unit online and start storing with us today!
Check Out What Our Customers Are Saying
"
"
Sheng Slogar
on 01/01/2023
Gina has been wonderful from move in to move out. Recently had the pleasure of interacting with Ryan, who stayed past close to help with a last-minute issue of my own making. Came for the clean facility and competitive pricing, would come back for the people. Thank you for an unexpectedly exceptional experience!
"
"
Let me start by saying this Ryan guy that works here gave us the best cusomer service ever! Literally. He was very professional yet human, kind, and attentive. He really went above and beyond to help us with getting a truck and everything needed. I totally recommend this place for any of your moving needs.
"
"
Kevin Ehlers
on 10/28/2022
Gina and Ryan are amazing! Moving is never fun but both of them made the process a little nicer. They made sure that we liked the units that we selected. They made the process of renting a moving truck and van really easy. Both of them are very personable and I love that they made sure that the units I rented were cleaned up before we moved our stuff into them. It took us several days to get everything moved over to the storage units and chatting with Gina and Ryan were the best parts of those days. So thank you to both of them! I'm really glad I chose Pro Storage to store my things.
Choosing the Right Size Unit
Do you need help finding the perfect unit size? All you need is an idea of everything you intend to store and a few moments to spare. Simply enter the items into the calculator and be sure to include the quantity of each item. If you have additional questions, don't hesitate to get in touch with a storage expert!
Not sure what size storage unit you need? Use our online size guide to calculate the correct unit size you need to reserve.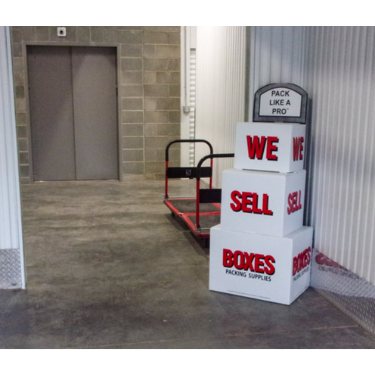 Exquisite Customer Service
Smart Climate-Controlled Storage Units in Midvale, UT & Layton, UT
At Pro Storage Midvale and Layton, you'll find clean and ready-to-rent climate-controlled storage units available in various sizes. Climate-controlled storage units are perfect for those who have items that may be susceptible to temperature and humidity damage. Call your facility manager to learn more.
Our smart storage units are easily accessible and conveniently placed inside our fenced and gated facilities. Along with our premium facility features, we offer our tenants exceptional customer service. You can fill out the contact form, call, or visit your facility to speak with a facility manager or team member.